Looking for something special to thank a loved one who serves your country in the army? Does a relative just graduate from an officer training school, training camp or retire after military service? We know what to offer you as a gift. These is Military shadow boxes.
What is a Military Shadow Box?
The military display case is a great place to store valuable medals, certificates, badges, and other awards, including display the flag. The shadow box is a pride for the military officers and an item that has a strong tradition in military history. Usually, they are given to military personnel after they retire. This simple and at the same time unique item contains a lot of symbolism and value for the military, namely the various medals and awards that they received during their service. This is a symbol of their hard work and devotion to those who risked their lives while serving the country in the army.
A Gift For All Family Members
Perhaps they had a military friend or family member who passed away and this gift is an opportunity to remember this man, what they did for the country. Rewards are most important for a soldier who receives his own shadow box in person. But the Military display case can also be a great gift for a person who has not served in the army.
This is the best way to never forget the great sacrifice made by this loved one. Basically, a shadow box is given after a soldier resigns, or after his death. But you can give such a gift if he or she is still serving in the army. This gives a person an incredible opportunity to demonstrate their achievements while serving in the Armed Forces of America. They can use the shadow box to show their masculinity, courage, and dedication. Medals, certificates, and other memorabilia will definitely inspire them.
The Appearance of Shadow Boxes
The military display case is usually made of mahogany, black walnut, solid oak or beech, as well as cherries. They can be of different sizes and shapes. They are ideal for storing and displaying medals and other memorabilia, but you can put anything in them. Most shadow boxes are covered with soft velvet fabric to prevent damage to military decorations and certificates.

Military display cases can have different background colors (black, blue, red, and green), which are typical for each army of the US armed forces. For example, blue for the air force, black for the navy, red for the marines, and green for the army. Military shadow boxes are both personal and professional symbols of military service and mean a lot to the soldier they represent. Maintaining these personal rewards and career achievements is very important. They deserve to be prominently displayed in the office or at home to see the dedicated service and personal commitment of the military.
What Can Be Placed In The Shadow Box?
Original medals, ribbons, badges, service badges, nameplates, patches, badges, flags are placed in the shadow box. Photographs are a great addition to any military display case. The military officer can be depicted alone in the uniform, together with friends in the service or with family, who value and love this person. These items are indeed one of the most unique and important gifts that you can give to someone, regardless of whether they serve in the army, quit military service, or never personally served. These unique military display cases will be a terrific gift for any person. A military shadow box is a great way to preserve and display the personal or military history of your loved one, as well as show memories and achievements for future generations. This is an opportunity to reflect on military service and beautiful times with your friends in the past and present, which have vowed to serve a cause that transcends them.
TOP 10 Best Shadow Boxes
| Image | Product | Brand | Link |
| --- | --- | --- | --- |
| | American Veteran Burial/Memorial Flag Display Case Pin Medal Display Military Shadow Box Frame for a 5' X 9.5' Flag Folded, with Space for Certificate Pins Insignia Medals Challenge Coins, Mahogany Finish | DisplayGifts | |
| | DECOMIL - 3x5 Flag Display Case with Certificate and Document Holder Mango Finish | DECOMIL | |
| | Not for a Burial/Memorial Flag, Shadow Box Certificate Holder Flag Display Case Hoderfor a 3'X5' or 13.5" W X 6.75" H When Folded | DisplayGifts | |
| | USMilitaryStuff Shadowbox Display Frame – 20 x 16" with Cherry Finish | USMilitarystuff | |
| | Military Award Shadow Box with Display Case for 3 x 5ft Flag - Felt in Black, Blue, or Red (Black Selected) | Freedom Display Cases | |
| | Not for a Burial/Memorial Flag, Flag Display Case Holder Shadow Box for a 3' X 5' Flag or 13.5" W X 6.75" H When Folded. | DisplayGifts | |
| | Challenge Coin/Medals/Pins/Badges/Ribbons/Insignia/Buttons Chips Combo Display Case Box Cabinet (Cherry Finish) | sfDisplay.com,LLC. | |
| | Military Flag Award & Medal Display Case - Shadow Box for 3x5 Flag (USAF Emblem / Blue Velvet) | All American Gifts | |
| | Military Veteran Flag and Medal Display Case - Shadow Box | Generic | |
| | Not for a Burial/Memorial Flag, Flag Display Case Military Shadow Box with Certificate Frame fits Folded American Flag 3 x 5 ft or 13.5" W X 6.75" H Folded, Home and Office Wall Mount or Stand | DisplayGifts | |
| | Super Tough Made in The USA Solid Hardwood Flag and Document Case - Cherry Finish for 3ft x 5ft Flags | Super Tough | |
| | DisplayGifts Elegant Memorial/Funeral Flag Display Case Holder Storage Military Medal Shadow Box, for Memorial Flag, Mahogany Finish (with NO Mat and Medallion) | DisplayGifts | |
| | DisplayGifts Collector Medal Lapel Pin Shadow Box Display Case Holder Cabinet Shadow Box PC01 Cherry Finish | NULL | |
| | Military Veteran Soldier Flag & Medal Display Case Shadow Box for 5x9.5 Funeral Burial Flag (Army Emblem / Green Velvet) | All American Gifts | |
| | E-8 Air Force Senior Master Sergeant (SMSgt) Shadow Box/Retirement Display | Morgan House Woodprojects | |
| | Military Medal Display Case - 16x20 - Wall Mount Shadow Box (Navy Emblem / Blue Velvet) | All American Gifts | |
| | Military Medals, Pins, Award, Insignia, Ribbons Display Case Shadow Box Frame, Oak Finish | DisplayGifts | |
| | Lucky Shot Genuine Military Cannon Round Collector Shadow Box in 20MM F-16 Vulcan | Lucky Shot | |
| | Military Medal Shadow Box with Display Case for 3 x 5ft Flag - Felt in Black, Blue, or Red (Black Selected) | Freedom Display Cases | |
Need a place to store a valuable medal or display a flag from you or someone you know with military experiences?
Military award shadow boxes are an excellent means of storing such items. Shadow boxes are typically special enclosed cases that allow light to pass through enough to view the contents but not enough to damage the items over time. The idea of what a traditional shadow box is supposed to look like has changed over the years. Some shadow boxes are now lined with a tarnish-free material that is expected to keep precious metals from changing shades of color. These boxes vary in size and shape. They can be displayed on a table or bookshelf or they can be hung on a wall. You can have your award box custom-made to your liking. Sometimes people choose to have names, dates, or scriptures engraved on the shadow box.
Military award shadow boxes are an especially popular demand
One should be proud of their accomplishments. Certainly one should be proud of the accomplishments of a family member or friend that gave them something with historical or memorable value. You should not allow such precious items to collect dust in a curio cabinet or shelf, and they certainly should not be tucked away in a drawer or closet somewhere. Items like military awards, ribbons, and flags should be displayed for all to see and spark many discussions. There are many types of shadow boxes to choose from. One can spend as little as a few dollars or as much as hundreds to obtain the box right for them.
Military award shadow boxes are usually filled with items from a previous time in history
They can sometimes bring about memories of heroes since they passed. Many times these shadow boxes are given to the loved ones of a fallen soldier at their funeral. People have passed down these boxes full of an ancestor's militant history for many generations. They can be custom-made to reflect a particular branch of the military or a particular time in history. Over the years the quality of shadow boxes has greatly improved. They can be made from oak, mahogany, or walnut. Without a doubt, you can find one for your needs. Whether you are in search of a shadow box for yourself or for a gift, military awards shadow boxes are a beautiful thing to display.

They can add a sophisticated element to a formal dining room or they can be professionally displayed in an office building. The shadow box alone will get praise and attention; however, the items on display within the box may spark discussions you never would have had otherwise. Because they are available in such a broad price range, you are sure to find one that meets the needs of your valuables as well as the room you need it displayed in. There is a shadow box that will suit your needs.
Welcome to ShadowBoxly – the ultimate place where you can order display cases or shadowboxes with the fastest and free delivery in the United States – hundreds of products at variable designs are waiting for you – use search or menu to find the one you will love!
Contact us if you will need any assistance during shopping, we are here 24/7/365 to help you! Our website is the place where you can find the perfect Military display case for your close friend or relative. Here you will find shadow boxes of various designs, sizes, materials, and colors of the wood. Have a good choice!
TOP Best Manufacturers & Military Shadow Box Online Stores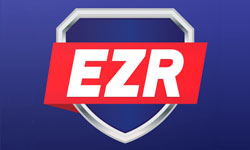 "Home of the regulation rack builder & EZ builders for military personnel!"
1-877-653-9577 (6AM-5PM MON-FRI)
13477 SE Johnson Rd, Milwaukie OR, USA 97222
www.ezrackbuilder.com
---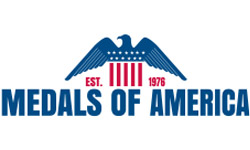 "In 1976 Medals of America was created by Army Veteran Colonel Frank Foster and his wife Linda Foster, inspired by the hunt for his father's WWII medals."
1-864-862-6425 (8AM-7PM MON-FRI)
114 SOUTHCHASE BLVD, FOUNTAIN INN, SC 29644-9019
www.medalsofamerica.com
---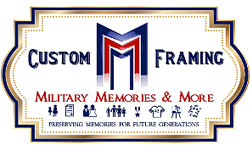 "The ideas are endless! If you can Imagine it, we can Make it! Our goal is to keep your memories alive for future generations."
1-309-289-0099 (9AM-5PM MON-FRI)
234 E. Main St. Knoxville, IL 61448
www.militarymemoriesandmore.com
---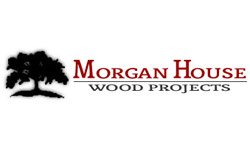 "Our mission is to bring to you the best display possible. All our displays are furniture grade quality."
1-618-228-7600 (9AM-5PM MON-FRI)
307 West Harrison, Aviston, IL 62216
www.webrecognitions.com (old website: www.morganhousewoodprojects.com)
---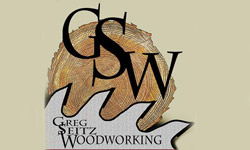 "Our Custom Wood Shadow Boxes and Display Cases are designed for Army, Navy, Air Force, Marine, Police, and Coast Guard Retirement, Professional, College, High School Athletes, or Scholars."
1-937-999-4682 (9AM-5PM MON-FRI)
73 N. Dutoit St, Dayton, OH. 45402
www.shadowboxguru.com
---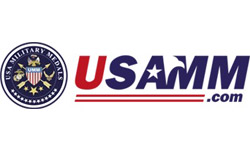 "Armed Forces Super Store"
1-877-653-9577 (6AM-5PM MON-FRI)
13477 SE Johnson Rd, Milwaukie OR, USA 97222
www.usamilitarymedals.com